RF Relate Newsletter
RF RELATE NEWSLETTER 5.19.23: Disney Pulls $1B Project, Ageism and Influencer Strategy, and "Glass Cliff" Theory
May 19, 2023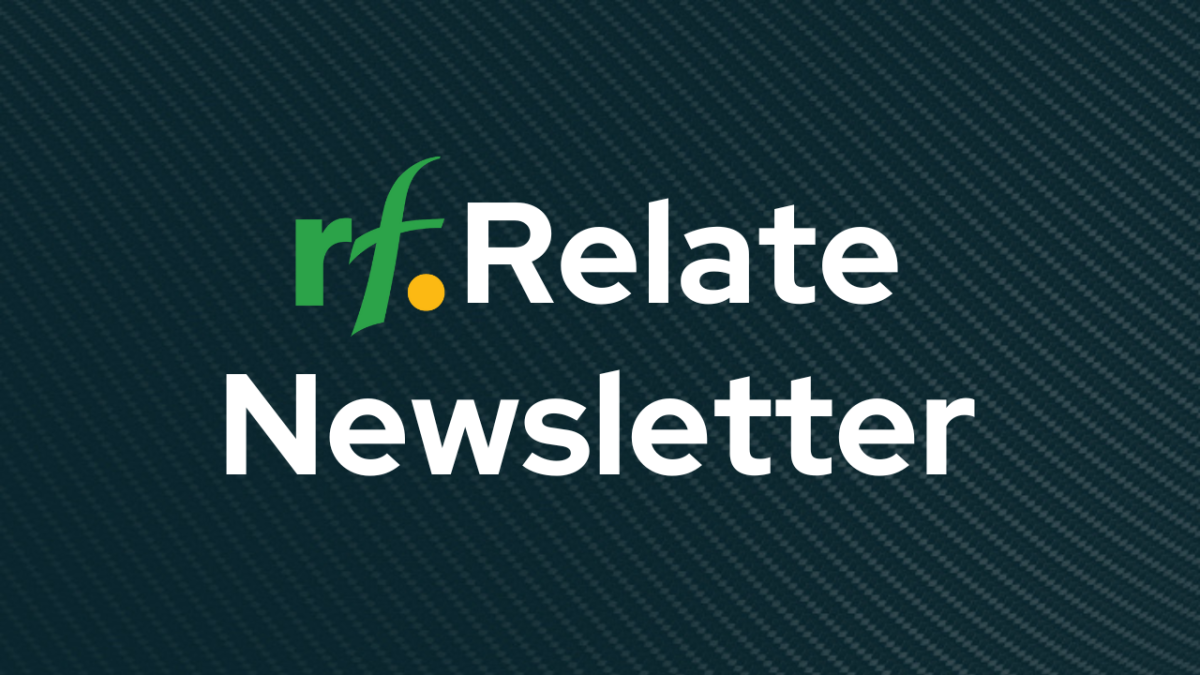 Fortune 500 CEOs listening to ESG pushback, U.N says 66% chance world hits key warming limit in 5 years, and Apple considers hefty price tag for iPhone 15 Pro. 
POLICY 
Disney Pulls Plug on $1 Billion Development in Florida 
New York Times: Walt Disney Company announced that it will not move forward with its plans to open a campus in Orlando that was estimated to be a $1 billion development project. A new office complex, and relocation of a division from California, would have created more than 2,000 jobs but was scuttled as the company and Gov. Ron DeSantis continue to feud.
 
Important to Know: While much of the back and forth between DeSantis and Disney has been rhetoric and talk, this is the first decision that will potentially have an immediate financial impact on the state of Florida. Let's not forget the 2016 North Carolina bathroom bill which cost the state $3.7 billion. 
PURPOSE  
Dodgers uninvite drag charity group to Pride Night due to backlash, incite further backlash 
CNN: The Los Angeles Dodgers are getting some high heat after uninviting a prominent local LGBTQ charity group from their upcoming Pride Night at Dodger Stadium on June 16. The MLB team originally intended to honor the Los Angeles Sisters of Perpetual Indulgence, a drag group that leads charity and activism efforts in the Los Angeles area. They planned to present the group with the team's Community Hero Award for their work and invited them to feature in their LGBTQ-affirming Pride Night event. However, the decision immediately invited conservative backlash, specifically targeted at The Sisters of Perpetual Indulgence's use of Catholic imagery and religious garb in their aesthetics.
Important to Know: Similar lessons from the Bud Light controversy can be applied here. Any brand looking to have a voice on these types of issues needs to be fully prepared to standby their decisions, even in the face of backlash. 
PEOPLE 
Women like Martha Stewart deserve to be seen in a sexy, empowering light 
Glamour UK: Everyone's favorite businesswoman, Snoop Dog's BFF and iconic cook Martha Stewart has made Sports Illustrated Swimsuit (SI) history. The 81-year-old was revealed as the oldest cover model in the publication's history. Sports Illustrated dubbed her the "OG of influencers," with 99 books to her name, a lifestyle magazine of her own, a range of clothing and home products and multiple TV shows, that seems like a fair title.
Important to Know: Influencers are typically seen as young celebrities, athletes, or social media personalities. However, Martha Stewart being featured on the cover of SI may force companies to think more broadly – and potentially older – about their influencer strategy. Spending by individuals in the 50+ demographic is expected to rise to $4.74 trillion over the next 20 years, which represents a 58 percent increase, according to AARP's Venture Capital Review.   
OTHER NOTEABLES 
What you need to know about a glass cliff and why it could put Twitter's new CEO in danger 
AP: Elon Musk recently announced the hiring of Linda Yaccarino as the new CEO of Twitter. A highly regarded advertising executive from NBCUniversal, Yaccarino will start her new role in six weeks. Her appointment renewed questions about the "glass cliff," a theory that women — as well as underrepresented minorities — are more likely to be hired for leadership jobs when there's a crisis, which sets them up for failure.  
Montana to become first US state to ban TikTok 
Reuters: Montana Governor Greg Gianforte on Wednesday signed legislation to ban Chinese-owned TikTok from operating in the state to protect residents from alleged intelligence gathering by China, making it the first U.S. state to ban the popular short video app. 
Submit