RF Relate Newsletter
RF RELATE 7.14.23: Record heat, ChatGPT investigation and affirmative action aftermath
Jul 14, 2023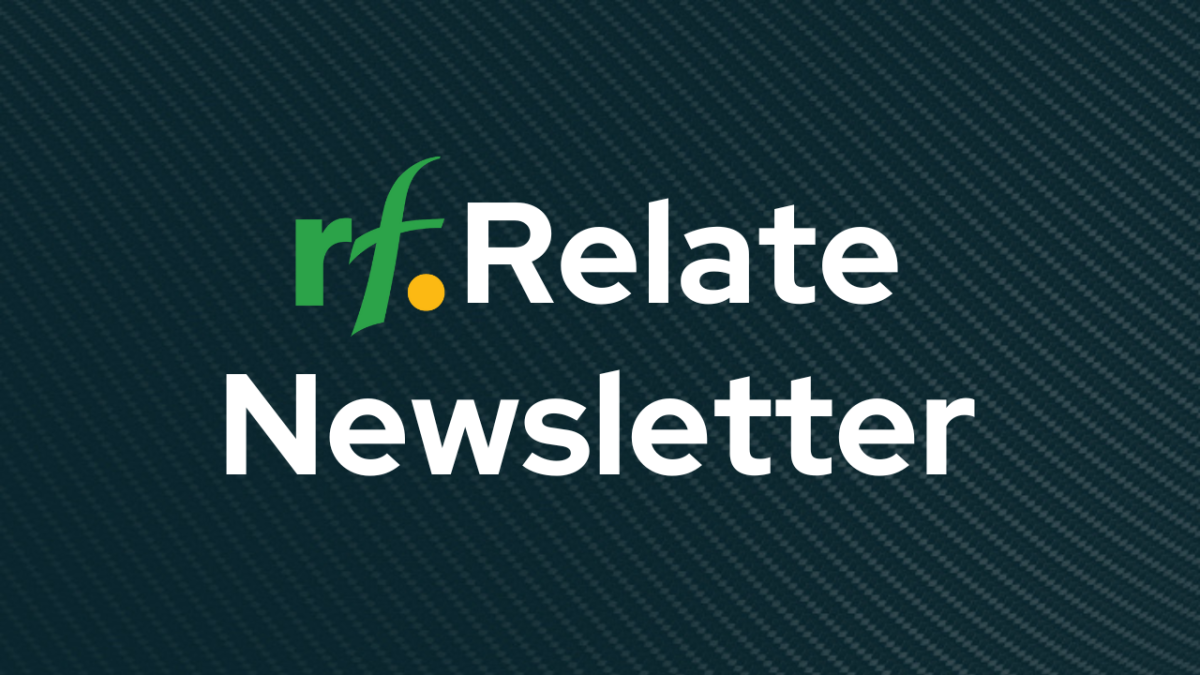 Record high heat pushes Earth's climate into uncharted territory and House kicks off 'ESG month' with heated hearings.
POLICY
FTC is investigating ChatGPT-maker OpenAI for potential harm to consumers
CNN: The Federal Trade Commission (FTC) is investigating OpenAI for possible violations of consumer protection law, seeking extensive records from the maker of ChatGPT about its handling of personal data, its potential to give users inaccurate information and its "risks of harm to consumers, including reputational harm."
Important to Know: FTC's recent investigations into tech companies, such as the Microsoft-Activision merger, raises the question of what impact the agency's scrutiny into companies could have, and where the next investigation will end up.
PEOPLE
Hollywood actors to strike for first time in 43 years
Axios: After failing to reach a new labor deal, Hollywood's largest union, SAG-AFTRA will strike for the first time since 1980. This will halt all scripted film and TV production, many of which have already stopped due to the writers' strike. The SAG-AFTRA strike begins this evening at midnight, marking, for the first time in 63, years that Hollywood has two strikes occurring simultaneously.
Important to Know: Disney CEO Bob Iger was one of the corporate executives to speak out against the strikes. He also discussed how the company could consider selling its own linear TV assets. Corporate leaders are facing extreme pressures from all sides at a time when many industries are at a crossroads and having to make hard choices about the future of business.
PURPOSE
Barbie and Ken are on Bumble in new brand partnership
PRWeek: The partnership serves to promote Bumble's message-before-match feature, called Compliments, which allows users to send words of encouragement to each other without matching first. The film's suite of Barbies and Kens will use Compliments to offer kind words and love-life advice to swiping users.
Important to Know: Barbie has dominated the cultural conversation for the past several weeks as the nation prepares for the release of the film next weekend. The marketing efforts have some experts labeling it perfect. Over the last few years, Mattel has taken steps to reconnect with customers and build a new generation of more inclusive Barbie-lovers. The current promotions are about more than the movie, they are the launchpad for a new Barbie lifestyle the company has been shaping.
OTHER NOTABLES
The importance of communication in wake of Supreme Court affirmative action ruling
Fortune: The SCOTUS ruling is a shot across the bow for companies with corporate DEI programs and commitments, with experts seeing them as a likely next target for the next wave of DEI litigation. It's time to take a closer look at how brands are framing commitments, their existing programs and how they're measuring impact. Employee support for corporate DEI initiatives and data to back up performance will be essential to withstand further scrutiny.
Threads Now Fastest-Growing App in History – With 100 Million Users in Just Five Days
Forbes:  Threads' successful launch has been linked to Instagram and how it allows users to connect their existing accounts. Threads has been coined the 'Twitter Killer' by many outlets, but its commitment to not being promoted as a political platform and differences in user experiences set it apart from Twitter. Will Threads continue to be aligned with the storytelling model of Instagram or transform to the politicized Twitter sphere?
Texas TikTok Ban Challenged for Threatening 'Academic Freedom'
New York Times: Texas' recent ban on TikTok on state devices was challenged by a lawsuit on behalf of Texas college professors who are claiming their work, specifically research related to TikTok, has been compromised by the ban of the social media app on campus Wi-Fi and university-issued computers.
Submit