RF Relate Newsletter
RF RELATE NEWSLETTER 6.23.23: Green Jobs, Paris Summit and Drug Shortages
Jun 23, 2023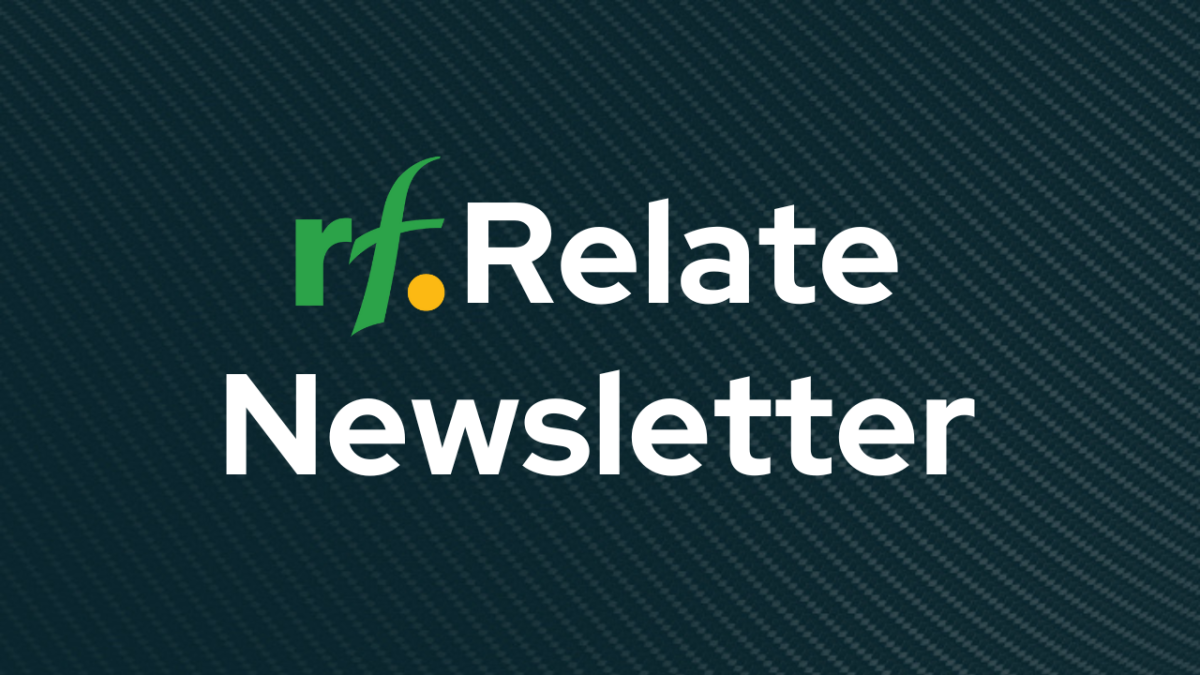 A landmark visit from Modi, $350B investment needed to transform global food systems, and the U.S. population is the oldest it has ever been.
POLICY
Proposed SEC cyber rules would benefit 'overall health of the cybersecurity' ecosystem
The Record: Controversial rules proposed by the U.S. Securities and Exchange Commission (SEC), which would force publicly traded companies to report cybersecurity incidents within four days after they surface, would benefit investors and "the broader cybersecurity ecosystem," according to a new report from a prominent think tank. Initially targeted to be finalized in April, the SEC has pushed its deadline for the final incident reporting rule to October 2023.  Many industry insiders have complained that the SEC's proposed regulations could negatively impact national security and would likely be redundant with new reporting requirements laid out in the soon to be implemented 2022 Cyber Incident Reporting for Critical Infrastructure Act (CIRCIA).
Important to Know: Reporting on cybersecurity breaches requires an integrated approach and aligned messaging between stakeholders, including business leaders, investor relations, IT, and communications/PR teams. If approved in October, the SEC's proposed incident reporting rule will force companies to further accelerate their crisis preparedness and incident response planning efforts.
PEOPLE
LinkedIn: Green skills fail to keep up with surging global demand
GreenBiz: The world's workforce is ill-equipped to forge ahead with the transition to a sustainable, low-carbon economy, despite booming global demand for green professionals, new research from LinkedIn has found. The professional networking platform's 2023 Global Green Skills Report, revealed that while green job postings are up by 15.2 percent year-on-year, demand for talent is outstripping supply.
Important to Know: Upskilling sustainability skills in the existing workforce is crucial, as demand outweighs supply of green-minded professionals. As employees continue to prioritize purpose-driven work and companies work toward their climate goals, they need to find ways for their employees to tap into emerging ecosystems and skills, such as climate technology.
PURPOSE
Countries on Front Lines of Climate Change Seek New Lifeline in Paris
New York Times: Hundreds of representatives from 80+ countries have gathered in Paris for a two-day conference billed as the new Bretton Woods. The conference focuses on discussions of rebuilding and creating a new international monetary system in order to address the financial burden of climate crises in developing countries. The summit aims to address the following topics with a specific interest on low-income countries: restore fiscal space to countries facing short-term difficulties, fostering private sector development, encourage investment in "green" infrastructure, and mobilize innovative financing.
Important to Know: Companies that are participating in this summit, such as the Bank of America, are shaping the way the private sector responds to the growing international sentiment of overhauling existing systems of capitalism to solve the climate crisis. As the calls for progress grow as we approach COP28, these leaders will face significant pressure to deliver results with their public partners.
The Hill: Since the passing of the Inflation Reduction Act (IRA), 200 new clean energy projects have been developed, totaling $83 billion worth of government funding. These clean energy projects are focused on batteries and storage, clean vehicles, fuel cells, wind and solar manufacturing, charging and wind and solar generation.
Cancer drug shortages highlight supply chain vulnerabilities
Axios: A critical shortage of chemotherapy drugs is fueling calls to fortify the U.S. drug supply chain, which advocacy groups and lawmakers say too often relies on a handful of manufacturers to churn out products in highest demand. Top Democrats argued for using the Pandemic and All-Hazards Preparedness Act (PAHPA) reauthorization to equip the FDA with new authorities to ensure the U.S. can rapidly identify and respond to shortages, while Republicans countered that such measures are outside of the bill's scope.
Submit