It's easy for messages to get lost in today's always-on digital media environment. At Ruder Finn, we invigorate your brand with creativity that will be seen, heard and remembered. Combining bold visual design with compelling video storytelling and interactive connectivity, we help brands break through the noise, capture people's imagination, and make meaningful and lasting impressions to shape what's next.
THE WORK
AWARDS

Digital Impact Awards

Best Digital Employee Communication

IoIC Awards

Best Engagement Programme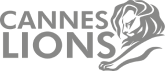 Cannes Lions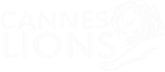 Pharma Product Groups Communications to Non-Healthcare Professionals, Pharma, Vaccines & Biotech

PRWeek

Employee Engagement
REACH OUT.
Drop us a line to learn more about working with us.