RF Relate Newsletter
RF RELATE 7.28.23: Ocean hits triple digits, anti-ESG costs billions and Gap taps Mattel exec
Jul 28, 2023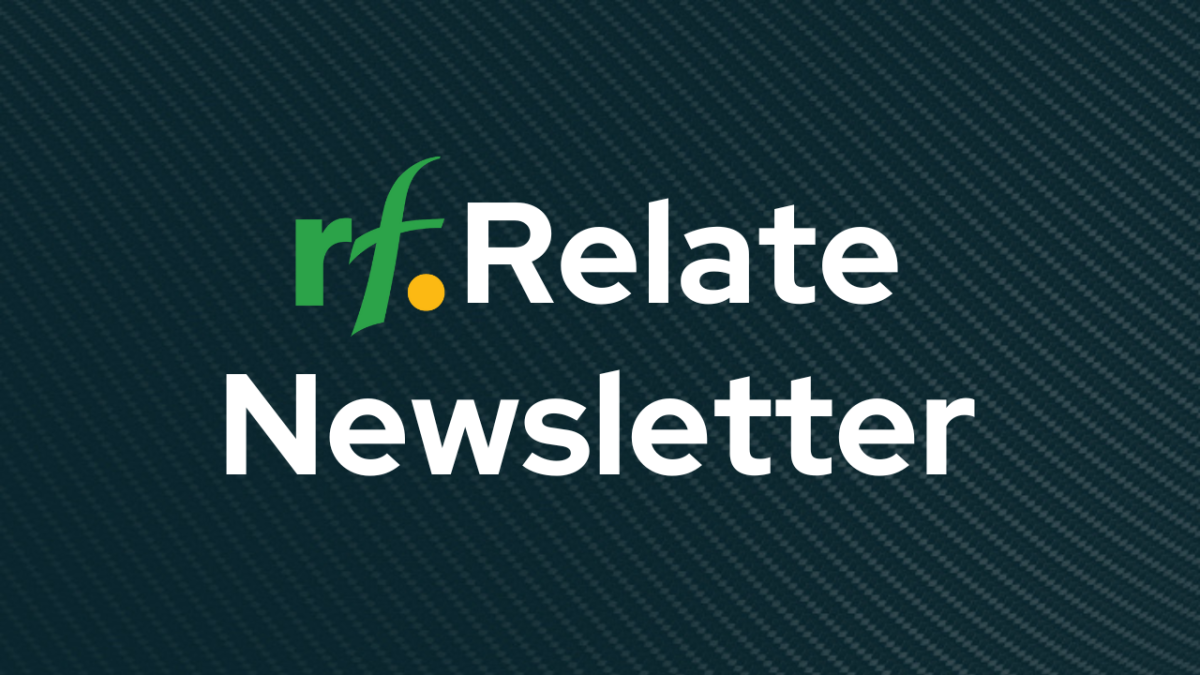 Florida ocean temperatures reach record 101.1 degrees, wastewater turns into beer and the world's largest 3D printed neighborhood goes live.
POLICY
Anti-ESG Politicians Cost Their States and Cities Billions
Washington Post: House Financial Services Committee launched hearings to attack financial firms' ESG practices, with plans to pass legislation that would outlaw long-standing risk assessment practices.
Important to Know: As a result of these anti-ESG practices, states and municipalities are paying higher interest rates on bonds and getting poorer returns on investments. Kentucky, Florida, Louisiana, Oklahoma, West Virginia, and Missouri could be on the hook for up to $700 million in excess interest payments if restrictions on sustainable investing are implemented. Climate change is more than just a social issue, it is transforming into risk management.
PEOPLE
Delivery and warehouse workers demand heat wave protections from retailers
Modern Retail: Extreme heat around the world is putting pressure on retailers to ensure employee safety as workers demand increased protections. Recent heat waves have led to worker strikes, including delivery drivers in Southern California contracted to deliver for Amazon, and McDonald's workers in Italy who didn't have AC in 104-degree weather. Warehouse workers, delivery drivers and employees in manufacturing facilities — key pillars propping up the retail industry — are particularly vulnerable to heat-related illnesses.
Important to Know: States like California, Oregon and Washington have already introduced requirements around work in extreme heat. As record-breaking heat waves continue, it is once again bringing worker health and safety to the forefront and adding another dimension to conversations about whether the 9-5 should remain the status quo.
PURPOSE
Gap taps top Mattel executive to be its new CEO
CNBC: Richard Dickson, former top Mattel executive credited with reviving the Barbie brand, has been named new CEO of Gap. Dickson's impressive portfolio and milestone accomplishments at Mattel have set him up for the top position with Gap, which has been dealing with a yearslong sales slump.
Important to Know: Gap poaching Mattel's top executive is an example of how boards are looking for leaders who integrate purpose into business messaging while achieving a high level of creative and financial success. Dickson's role in creating a cultural movement through a resurgence of Barbie identities and characters has leveraged him the job of Gap CEO.
OTHER NOTABLES
America's Bet on Wind Power Is Running into a Big Problem
Barrons: t least eight multinational companies in three states have quietly started to back out of wind contracts or ask to renegotiate deals in ways that will pass more costs to consumers. The projects those companies are building will collectively cost tens of billions of dollars to construct and connect to the grid. The cost problems they're facing make offshore wind a dicey investment proposition today, with the potential for substantial write-downs ahead.
The cyber workforce is slowly but surely diversifying
Axios: New data shows 66% of professionals who joined the cyber industry in the last year are not white men, which have dominated the industry since the beginning. Many companies are now finding success attracting diverse candidates through simple tactics, like mentioning internal diversity, equity, and inclusion programs in job descriptions are having an easier time hiring.
UPS, Teamsters reach labor deal to avoid strike
CNBC: UPS and Teamsters have reached a tentative deal that includes wage increases for both full and part-time workers. This agreement, worth $30B, avoided union strikes that were set to potentially begin later this week. Part-time workers will see a rise to at least $21 an hour and full-time workers will average $49 an hour.
The Rise and Fall of the Chief Diversity Officer
Wall Street Journal: Companies including Netflix, Disney and Warner Bros. Discovery have recently said that high-profile DEI executives will be leaving their jobs. Thousands of diversity-focused workers have been laid off since last year, and some companies are scaling back racial justice commitments. DEI professionals are expected to not only deal with HR matters but weigh into all facets of business. While DEI remains a political target, executives are stuck between expanding or scaling back on their initiatives and stance as burnout and layoffs continue.
Submit