RF Relate Newsletter
RF RELATE 8.28.23: UNGA, Climate Week and Climate Action Summit - What Companies Should Know
Aug 28, 2023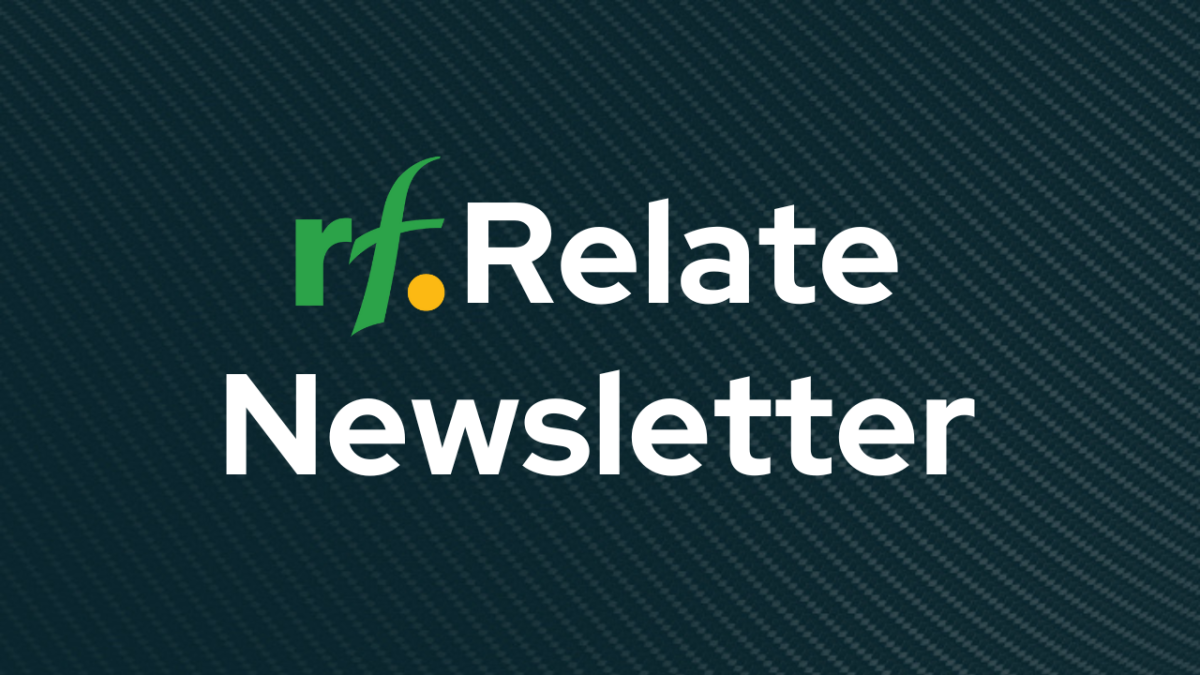 Throughout the year, we will take a break from our regular format to dive deeper into issues influencing the policy, purpose, and people landscape.
This week, we are taking a closer look at three significant events in September: UN General Assembly, Climate Week and Climate Ambition Summit
Mark your calendars for Sept. 18-22 for United Nations General Assembly (UNGA,} and Climate Week (Sept. 17-24) . It's the first fully in-person set of meetings since the 2020 and marks the halfway point toward reaching the United Nations Sustainable Development Groups (UNSDGs).
Important to Know:
2023 UNGA theme: Rebuilding trust and reigniting global solidarity – main events Sunday (Sept. 17) – Friday (Sept. 22)
2023 Climate Week's theme: "We Can. We Will" – main events Sunday (Sept. 17) – Sunday (Sept. 24)
Global boiling, data-driven and solution-focused storytelling and the application of science, technology, innovation, and data for transformative action main focus
What's Happening:
UNGA is largely an invite-only event with select events being streamed online, while Climate Week and Climate Adaptation Summit are hubs for private sector activity and engagement. Here's where you can expect to see companies and business leaders engage:
Private Sector Forum
UNGA,

Sept. 19

The invite-only annual event brings the voice of business to the UN for an interactive luncheon, featuring roundtables and high-level networking opportunities.
UN Global Compact Leaders' Summit

(Registration for this event closes Sept. 8)

UNGA,

Sept. 19

The Summit will review the private sector's contribution to advancing the Sustainable Development Goals and challenge companies to take aggressive action to help meet UNSDGs.
Africa Business Leaders Coalition
UNGA,

Sept. 20

Invite-only coalition created to represent the unified voice of the African private sector, will convene to discuss sustainability initiative progress.
International Food Systems Initiative
UNGA,

Sept. 20

A 'co-creation working lunch meeting' to develop a private sector led initiative on food and agribusiness, aiming to raise awareness of the vital role of food systems in Sustainable Development.
SDG Summit USA

(Requests for an invitation are still being accepted.)

UNGA,

Sept. 20

UN Global Compact Network USA's flagship event highlights actions American companies are taking to increase ambition, innovation, and implement the SDGs into their core operations.
Foreign Policy at UNGA
UNGA,

Sept. 20-21

Foreign Policy Magazine convene leading government, academic, and industry experts for a series of high-profile

events across tech, energy, and leadership roundtables & briefings on issues including development, health, & sustainability

Built Environment
Climate Week, Sept. 20-21
Explores the impact of buildings and infrastructure on climate while speaking to energy efficiency and energy demand.
Policy
Climate Week, Sept. 17-19
Explores the impact of regulations with a focus on strategies and technological solutions for ESG and DEI.
Environmental Justice
Climate Week, Sept 17-23
This year's Climate Week will also highlight Environmental Justice as a key topic to spread awareness in the matter from an activist perspective.
Nature
Climate Week, Sept. 17-21
These events consist of art exhibits and films as well as presentations surrounding the intersection of technology, business, and nature.
Finance
Climate Week, Sept. 18-21
Climate Week will address the intersection of sustainability and finance. Industry experts will advise, explain, and share insights through speaking engagements and presentations.
Sustainable Living
Climate Week, Sept. 18-22
Sustainable living will be a key subject in speaking events throughout Climate Week as presenters will share insights on how to connect sustainability in different sectors of life.
Food
Climate Week, Sept.18-22
Climate Week will address the topic of food in relation to Climate Impacts through speaking engagements and interactive workshops from stakeholders in the industry.
Industry
Climate Week, Sept. 18-22
These portions of events will discuss climate from an industry perspective offering insights and opportunities for those actively engaged in the sector.
Energy
Climate Week, Sept. 18-22
Climate Week is to spotlight energy as one of the main talking points with presentations addressing energy initiatives and opportunities from industry experts.
Transport
Climate Week, Sept. 19-22
The transportation events will consist of speaking engagements to highlight pro-climate transportation initiatives and more!
Submit