RF Relate Newsletter
RF RELATE NEWSLETTER 6.16.23: Employee stress, new Green Guides and EU acts on AI
Jun 16, 2023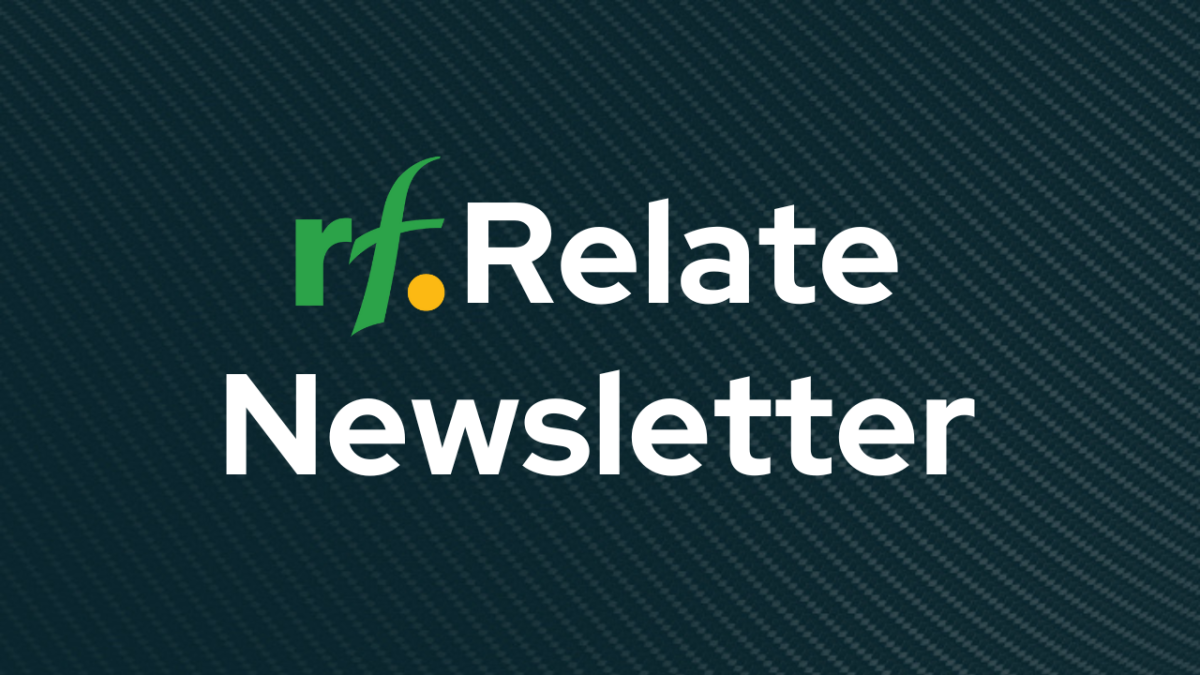 Gen Z climate activists sue Montana, EU takes a major step in regulating AI as research shows it can add up to $4.4Tto the global economy, and the fed pauses interest rate hikes after ten months.
POLICY
Investors may exit consumer goods firms over EU deforestation law
Reuters: EU's zero-tolerance deforestation law is expected to be implemented by end of 2024, but already some of the biggest banks and investors are reaching out to major consumer goods companies asking about their exposure, with some indicating they could pull back investments due to the risk of some supply chains.
Important to Know: The rule is intended to prevent companies from selling into its market, commodities linked to deforestation, a climate issue expected to be a hot agenda item at COP28. Importing countries are increasingly using trade to spur climate action, creating tensions for exporting markets who must now encourage domestic producers to change behaviors. It also places greater pressure on companies to deliver on supply chain transparency and could lead to investments in technologies like satellites and AI to help satisfy regulations that will continue to be introduced.
PEOPLE
Workers are historically stressed out and disengaged
CNN: A new Gallup poll released Tuesday revealed that workers around the world are historically stressed, disengaged with their work and increasingly fighting with their bosses. Gallup's new report revealed that 59% of workers are "quiet quitting," i.e. are not engaged; and 18% are "loud quitting," and 44% of employees surveyed said they experienced "a lot" of stress at work.
Important to Know: Employee engagement continues to face challenges as companies are increasingly demanding more in-person time, there may be a shift in the labor market that favors companies rather than workers.
PURPOSE
Recycling and Regulation Are Hot Issues in Likely Update to U.S. Sustainable Marketing Guides
Wall Street Journal: As the FTC's Green Guides—referenced in courts and by the agency in enforcement—undergoes a much-needed update, companies are arguing for and against more stringent guardrails to clarify "green" claims. A big focus now: defining recyclability. P&G, L'Oreal and Unilever have voiced support for keeping the current 60% threshold, but SC Johnson is open to raising the threshold.
Important to Know: This is one of the recent trends from the Biden administration on increasing protections for the everyday consumer – from flight delays and eliminating hidden fees. As the FTC works to update the Green Guides for the first time in more than a decade, companies will be privy to the increased pressure and scrutiny from governments and consumers that may hold them to greater transparency and new standards of corporate sustainability action – potentially exposing them to regulatory and reputation risks if they do not follow.
OTHER NOTABLES
Modelo tops Bud Light as the top-selling beer in the U.S. in May
NBC News: Bud Light lost its top spot in the U.S. beer market last month to Modelo, as the brand's sales sagged following a conservative uproar over its partnership with transgender social media influencer Dylan Mulvaney.
The Moral Crisis of America's Doctors
New York Times: Doctors on the front lines of America's health care system are susceptible to "moral injuries" and feel the demands of administrators, hospital executives and insurers are putting pressure on them to stray from the ethical principles that are supposed to govern their profession.
Return of El Niño Threatens New Levels of Economic Destruction
Bloomberg: Economist and climate scientists are raising alarm bells that the first El Niño in nearly four years could be the costliest. According to Bloomberg Economics modeling, previous El Niños have resulted in a marked impact on global inflation, including 3.9 percentage points to non-energy commodities. The extreme weather event will add another pressure point leaders must contend with as they manage high inflation and recession risk, underscoring the increasing toll climate change is having on business.
Submit