EXECUTIVE TRAINEE PROGRAM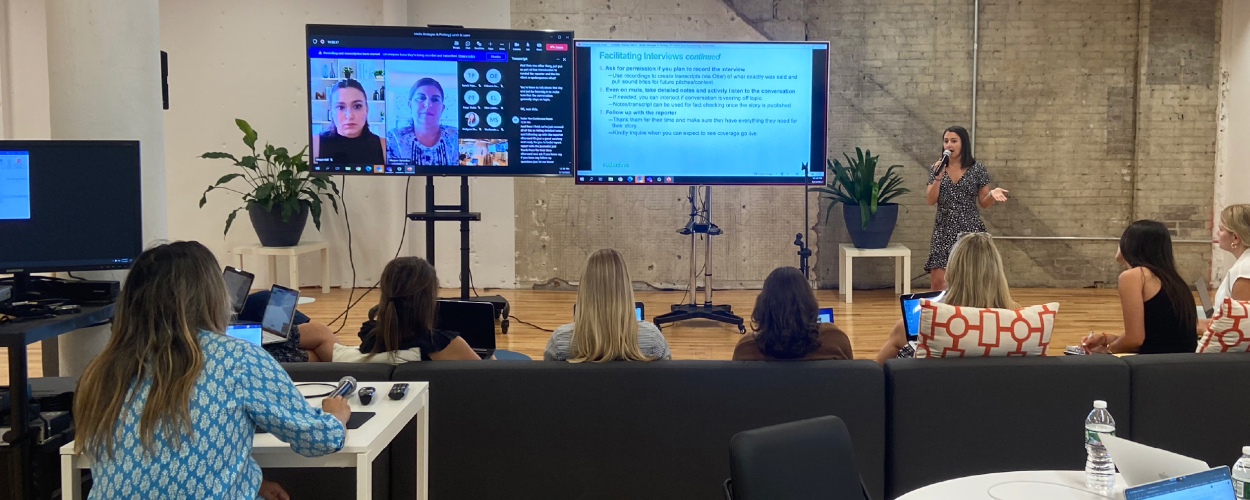 Ruder Finn's paid Executive Training Program offers a unique opportunity for recent college graduates to work in a fast-paced environment and learn from some of the industry's best and brightest practitioners. Executive Trainees (ETs) gain hands-on experience as integral members of account teams working full-time, attending trainings sessions on the fundamentals of public relations and participating in other educational and social activities.
Begun in 1978, the Executive Training Program is well known throughout the public relations industry. As integral members of their account teams, Executive Trainees gain exposure to various facets of the public relations business. ETs learn about the fundamentals of public relations, e.g., writing, media monitoring, media relations, social media, digital, budgeting and financial management, new business presentations and more.
Executive Trainees are assigned to specific teams within Ruder Finn practices that manage specific clients. These include Corporate Communications, Healthcare, Digital Integration Group (DIG), Relate (Purpose, Policy, People), Technology, Research and Analytics, and Creative Studio.
24% of Ruder Finn's current employee base came through the ET program – including our Chief Technology Officer, our Chief Innovation Officer and EVP of Corporate Healthcare.
Ruder Finn's ET program is a great way to jumpstart a career in PR while doing meaningful client-facing work. My RF colleagues and mentors made me feel like a part of the team from day one and provided me with endless opportunities for hands-on learning.
Geoffrey