Press Release
Ruder Finn Named PR Agency of the Year at Medical Marketing & Media Awards 2023
Oct 06, 2023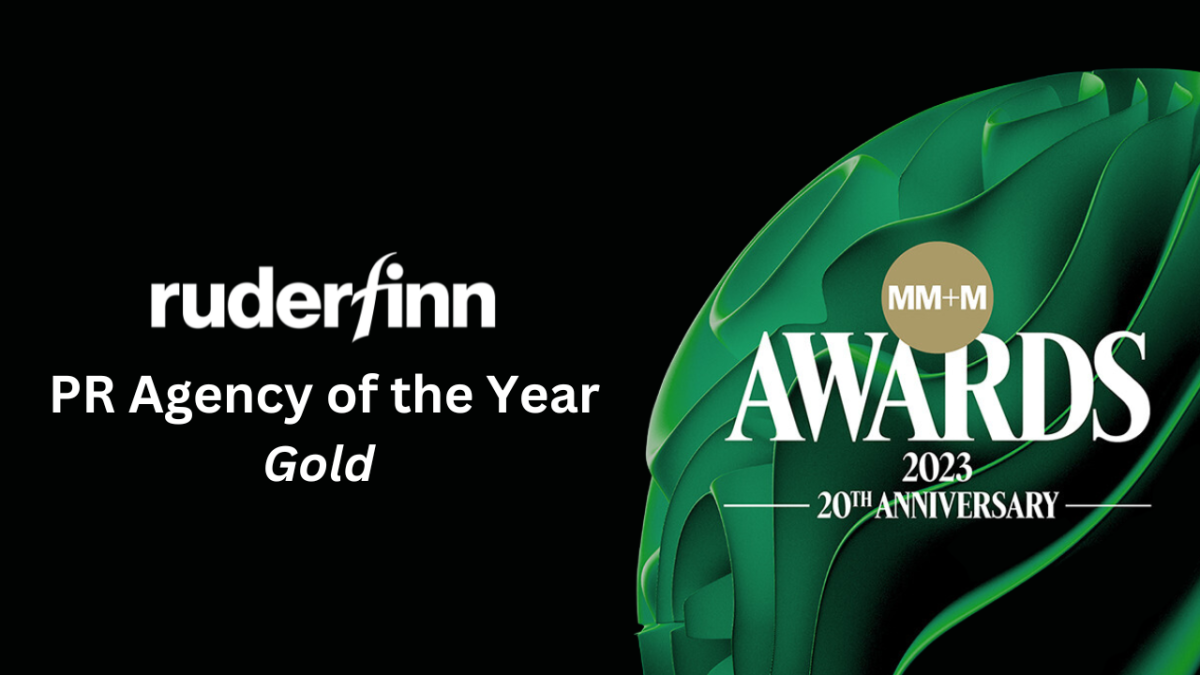 NEW YORK-10/06/2023: Leading independent global communications agency, Ruder Finn, has been awarded the gold prize for PR Agency 2023 at the Medical Marketing & Media Awards. The Medical Marketing & Media (MM+M) Awards recognize healthcare marketing and media that is the most creative and effective in the industry.
Ruder Finn's commitment to core areas including health and wellness, corporate reputation, and tech and innovation, as well as investments in AI-powered creative studio, RF Studio 53, and merging technology and analytics incubator, RF TechLab, helped secure this win.
"Ruder Finn, now in its 75th year, continues to chart a distinctive path in the way PR helps brands grow," said MM+M. "With bold communications strategies, it aims to redefine leadership, reimagine the marketplace and rethink customer experiences."
"We are honored to be awarded this prestigious accolade by MM+M, especially given the caliber of the other finalists," said Christie Anbar, Managing Director, Healthcare. "Ruder Finn's 'What's Next' mantra inspires our work with clients to meaningfully improve the health and wellness for people around the world. Being recognized among our peers for these efforts is truly rewarding."
This year, the MM+M Awards is celebrating its 20th anniversary year. "We're in the golden age of medical marketing," said Larry Dobrow, Editor-in-chief, MM+M.
About Ruder Finn
Ruder Finn is one of the world's largest independent global communications and creative agencies. Founded in 1948, Ruder Finn has defined and redefined PR for 75 years, shaping communications that move industry-defining brands, companies, and leaders from what's now to what's next. Ruder Finn provides clients with bold communications strategies based on a global perspective and localized market knowledge that redefine leadership, reimagine the marketplace, and rethink customer experiences. The agency is organized around five core areas of expertise—Healthcare, Technology, Commerce, Leadership and Workplace—with AI-powered creative hub RF Studio 53 and tech incubator RF TechLab providing cutting-edge predictive analytics, breakthrough creative, and customer-focused digital engagement. Ruder Finn has offices across 3 continents including the U.S., Asia and Europe. Wholly owned agencies within Ruder Finn Group include: Ruder Finn Inc., RF Studio 53, RF Engage, Touchdown, Peppercomm, RF Comunicad, Mantis, jacobstahl, RF Bloom. For more information visit www.ruderfinn.com.
Submit