Press Release
Ruder Finn Expands Global Presence with Acquisition of Digital Marketing Agency, Pandan Social
Oct 05, 2023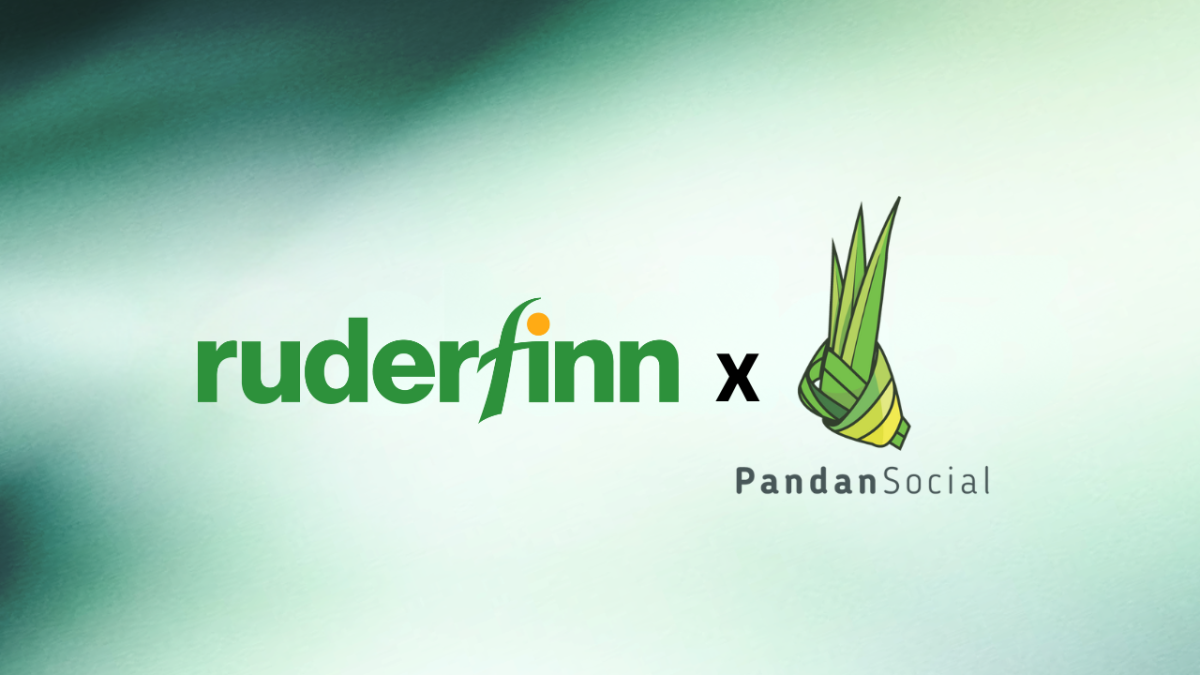 NEW YORK, October 5, 2023 – Ruder Finn, a globally renowned integrated communications consultancy, announced today that it has acquired Pandan Social, a leading-edge digital marketing agency based in Malaysia and serving the Asia market. This strategic move enhances Ruder Finn's commitment to strengthen its leadership position in the digital marketing landscape.
"We are excited to become part of the dynamic and rapidly expanding Ruder Finn team," said Daniel Woodroof, Pandan Social Co-Founder. "This partnership will empower us to amplify our expertise and deliver even more impactful digital marketing solutions to our clients."
"Together, we are poised to set new industry standards in digital marketing," added Brandon Lee, Pandan Social Co-Founder.
Founded in 2018, Pandan Social brings a team of digital experts including strategists, creatives, and analysts who specialize in connecting brands with their online communities and brand advocates to Ruder Finn. Their tailor-made, data-driven strategies consistently achieve outstanding results for their clients.
"We are thrilled to welcome the Pandan Social team into the Ruder Finn Group. Pandan Social's expertise in crafting analytics-based strategies will be valuable to our digital marketing practice," said Kathy Bloomgarden, CEO of Ruder Finn. "This acquisition underscores our commitment to delivering innovative digital marketing solutions that meet our clients' evolving needs."
The Pandan Social team will be seamlessly integrated with Ruder Finn's digital arm, RFI Asia, combining the strengths of both firms. Pandan will continue to provide their suite of comprehensive digital services, including social media management, web production, graphics, video production, and influencer marketing, tailored to digital-savvy consumers.
Elan Shou, Global Chief Growth Officer, and Managing Director of Ruder Finn Asia, added, "Our aim is not just to adopt the latest trends but to be the trendsetters in the digital marketing space. By harnessing the creative energies and expertise of both our teams, we are set to redefine the standards of digital marketing and communications, offering unprecedented value to our clients, and setting a new benchmark for our competitors."
With the acquisition, Ruder Finn Asia now has 26 offices across the region. Specializing in brand and digital consultancy services, RFI Asia helps our brand partners be essential to their customers and stakeholders.
About Ruder Finn
Ruder Finn is one of the world's largest independent global communications and creative agencies. Founded in 1948, Ruder Finn has defined and redefined PR for 75 years, shaping communications that move industry-defining brands, companies, and leaders from what's now to what's next. Ruder Finn provides clients with bold communications strategies based on a global perspective and localized market knowledge that redefine leadership, reimagine the marketplace, and rethink customer experiences. The agency is organized around five core areas of expertise—Healthcare, Technology, Commerce, Leadership, and Workplace—with AI-powered creative hub RF Studio 53 and tech incubator RF TechLab providing cutting-edge predictive analytics, breakthrough creative, and customer-focused digital engagement. Ruder Finn has offices across 3 continents including the U.S., Asia, and Europe. Wholly owned agencies within Ruder Finn Group include: Ruder Finn Inc., RF Studio 53, RF Engage, Touchdown, Peppercomm, RF Comunicad, Mantis, jacobstahl, RF Bloom. For more information visit www.ruderfinn.com.
About Pandan Social
Pandan Social is a full-service digital marketing agency. Founded in Malaysia, Pandan Social provides comprehensive services for a brand's online marketing needs. Their clients are based in Asia-Pacific and North America.
Submit