Press Release
Ruder Finn Elevates Atul Sharma to CEO of Ruder Finn India & Head Middle East, Signaling New Ruder Finn Expansion Efforts in the Middle East Region
Mar 14, 2023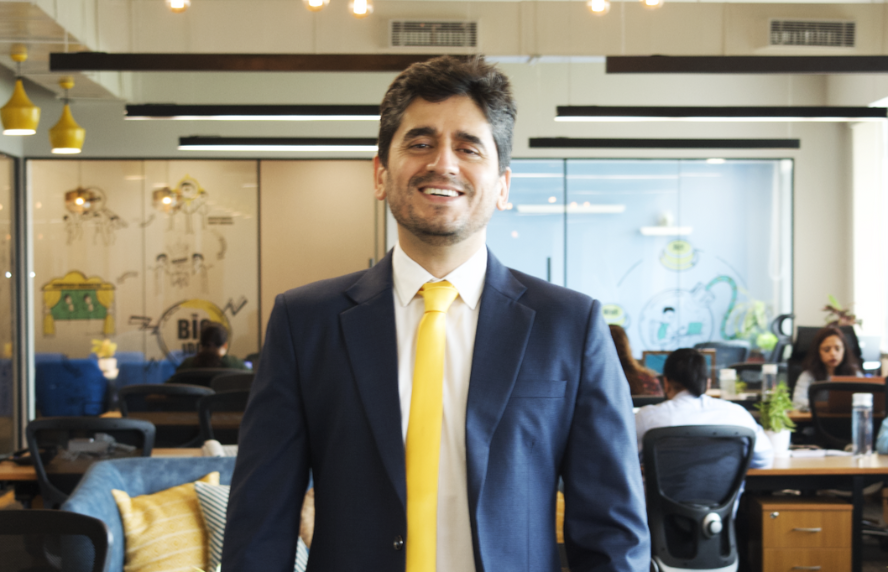 NEW YORK – 3/13/2023: Leading global communications agency, Ruder Finn, today announced the expansion of Atul Sharma's role as CEO of Ruder Finn India, which comprises Ruder Finn India and RF Thunder India. After leading Ruder Finn's growth in India for the last four years, Sharma is now also being appointed the role of Head of Middle East as part of the company's planned footprint expansion. Sharma will bring together a new team to expand the firm's network and set up operations in the Middle East region to meet the growing demand for public relations, marketing communications, digital, and corporate reputation in this region.
"We are delighted to appoint Atul as the CEO of Ruder Finn India and Head of our new ventures in the Middle East," said Kathy Bloomgarden, CEO, "RF India's transformative growth has been led by a strong leadership team under Atul. Atul has been leading the charge on consulting for our clients on emerging technologies with the growing team in India. Further, we have envisioned paving our way in the Middle East for some time, and I am confident that Atul will help us to tap into the market as we mark our next growth phase in that region."
Sharma joined Ruder Finn Asia in 2018 as Managing Director, Vice President of Ruder Finn India, responsible for overall management and operations, and establishing Ruder Finn as a major player in the India market. With a transformative leadership style, Sharma has led Ruder Finn India to become the fastest growing PR firm in India, building its sectoral expertise across Technology, Brand, Corporate, Auto, Entertainment, Education, Lifestyle, B2B, and Start-Ups, amongst others. The India office has grown multi-fold in the last four years with a strong focus on technology, data analytics and insights and storytelling at its core. Sharma has brought on board extremely competent talent across all the five offices in India. Ruder Finn India is also the first PR firm in the region to launch Web3 Practice to help brands understand and build communities for their various stakeholders.
Sharma will continue to lead his team in India, which has experienced exponential growth in staff in the last four years, as well as grow the team in the Middle East as he spearheads the initiative to expand Ruder Finn's footprint in the region. In addition to his work at Ruder Finn, Sharma also acts as President of the PRCAI (Public Relations Consultants Association of India) wherein he is leading various initiatives to make the PR industry more professional, ethical and prosperous.
"It is an honor to be named CEO of the Ruder Finn India Group, which has been recognized as one of the fastest growing mid-size public relations firms in the region, with a strong portfolio of clients backed by exceptional talent," said Atul Sharma, CEO Ruder Finn India & Head Middle East, "I am also excited about the opportunities in the Middle East for its strong presence in sectors including energy, luxury and retail. I am looking forward to helping build and establish the Ruder Finn presence in the GCC markets."
"We are thrilled to have Atul expand his role. As a respected industry veteran his strong understanding of business growth but also staying ahead of the curve with innovation makes him a strong leader to drive this next chapter of growth for us," said Elan Shou, Regional Director, Asia, Ruder Finn, "We are certain with our footprint expanding globally, we will truly be able to integrate and drive more synergy for global mandates across locations especially in newer sectors like defense, Web3, aggregator economy etc."
About Ruder Finn
Ruder Finn is one of the world's largest independent global communications and creative agencies. Founded in 1948, Ruder Finn has defined and redefined PR for 75 years, shaping communications that help move industry-defining brands, companies and leaders from what's now to what's next. Ruder Finn provides clients with bold communications strategies based on a global perspective and localized market knowledge that redefine leadership, reimagine the marketplace, and rethink customer experiences around a shared sense of purpose. The agency is organized around five core areas of expertise—Healthcare, Technology, Commerce, Leadership and Workplace—with RF. Studios and tech incubator RF. TechLab providing cutting-edge predictive analytics, breakthrough creative, and customer-focused digital engagement. Ruder Finn has offices across 3 continents including the U.S., Asia and Europe. Wholly owned agencies within Ruder Finn Group include: Ruder Finn Inc., Osmosis Films, Touchdown, Peppercomm, Comunicad, Mantis, RLA Collective, jacobstahl, RF Bloom, and SPI Group. For more information visit www.ruderfinn.com.
Submit